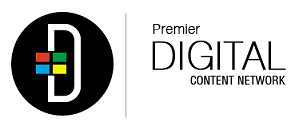 We are the Digital Publishing Company,
we run the Premier Digital Content Network.
Our Content Network is comprised
of a number of Online Publications
established on all the top Online Content Platforms.

Our Online brands have established virtual communities
built up around their respective content channels, we currently have in
excess of 10 Million + impressions per Month across our growing Content Network.
We manage the content on these channels by curating content
from the top sources as well as interacting with guest contributors
and publishing their content daily, in an effort to
create a content Network with the best Content.
Advertisers
If you are an advertiser and want to reach a growing audience then
you will find us on all the top CPC , CPS and CPA Affiliate networks.
Content Creators & Freelance Writers
We also welcome guest contributions to our content network,
so if you have exceptional content, we welcome Guest
Articles, Info-graphics, Slides, etc,
So why not join the growing list of top Contributors who are already
contributing to the Premier Content Network.
Apply here: Just complete our online form here

Contacting us
If  you would like to contact us just with a general enquiry
then please complete our Online form here