If you have exceptional content, Guest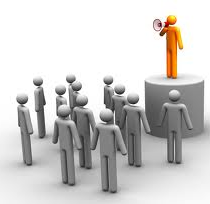 articles, infographic, slides, videos that will be of
interest to our various Audiences then why not
request us to publish your content on one of our Publications
How this can benefit you.
This is a great way of increasing your exposure and
for building important back-links to your website as all published
content will be permitted to include Backlinks.
How this can benefit us
Our primary goal is to enhance our offerings in terms of
our content to our audience, additional content from third
parties will help us achieve this.
We have a set of guidelines that we need everyone to adhere to during this process.
General Rules
All content must focus on topics that are business related and are of genuine interest to our target Audience.
Articles should be more than 300 words in length
Articles must be well-written and be of high-quality and pass duplication checks.
Content must include correct attribution of data, quotations, plus any other third-party
content should be referenced in the article.
One anchor text back-link is permitted in the body of articles, a second one is also
permitted as a link to the authors page as part of the Article Bio.
Product reviews/ Advertorials
If the proposed content is advertorial in nature
IE: Is going to promote a particular product or service then please contact
us for further information.
Guest Article submission steps:
Pre submission:
We recommend submitting a working title and a brief outline of your article idea in
advance of writing to increase chances of publication.
Article creation recommendations
If you're working version has been approved then proceed to write your article but please
avoid too much self-promotional in the body of your article. We recommend you include this in
the author bio.
All content must meet our quality standards in order to get published.
We reserve the right to edit and adapt your guest Article as we see fit before publication.
We will allow you see the final draft before publication upon your request.
Sending your recommendations and Submission
Please submit Articles as a Word document with any image files
(including attribution) attached separately,